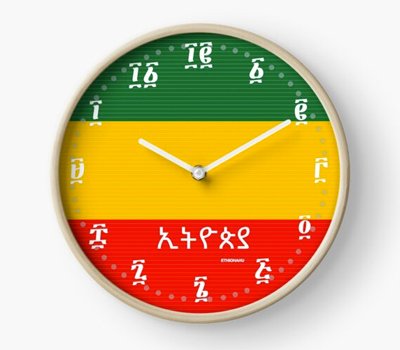 Current Local Time in Ethiopia
Ethiopia is on East Africa Time (EAT) which is UTC+03. It is common to use the 12-hour clock as the start of the day is dawn not midnight like most countries, therefore, 7AM is 1AM and 6PM is 12PM.
As daylight in Ethiopia is consistent throughout the year, the country does not utilise daylight saving time.